School of Advanced Engineering
Department of Chemistry and Life Science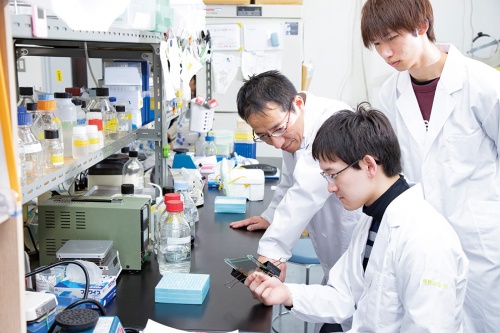 Examining various biological phenomena at the molecular level, students create useful chemical substances, acquiring expertise that can be applied in drug development, medical care, and bioresource development.
Department of Applied Chemistry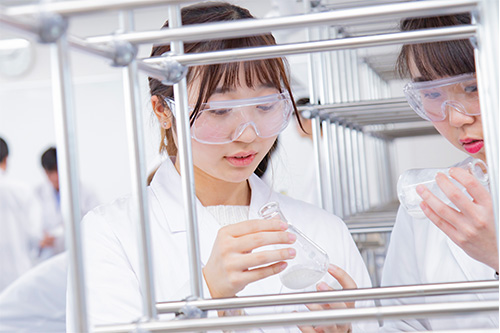 Students learn how to synthesize and manufacture high-performance substances, including polymers, catalysts and nanotechnology materials, drawing from five basic subjects— inorganic, analytical, physical, bio- and organic chemistry.
Department of Environmental Chemistry and Chemical Engineering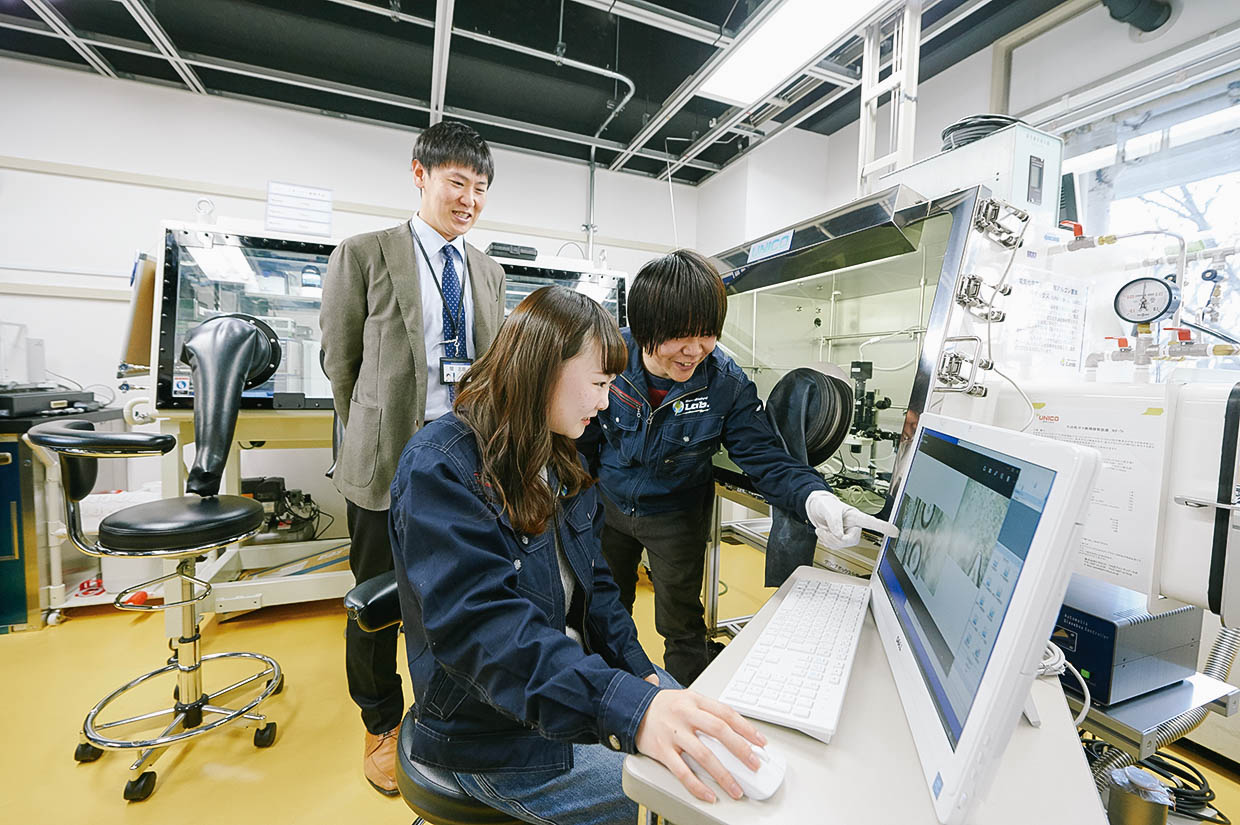 We train chemical engineers to sustain our abundant natural surroundings and comfortable lifestyles. Studying basic subjects related to chemical systems, students obtain an understanding of actual environmental (air, water and soil) conditions through experiments and seminars, and learn ways to make improvements.
Department of Applied Physics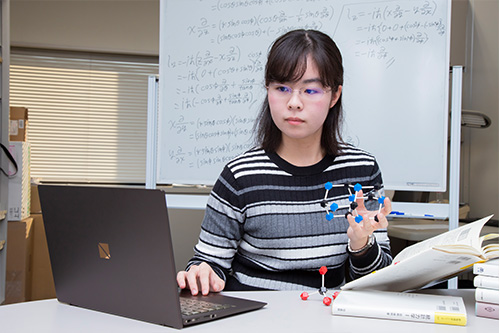 Students develop practical R&D skills through studies that fuse physics and engineering. As they examine the fundamentals of physics, students obtain an understanding of the specialized fields of condensed-matter physics, electronics and information engineering, acquiring the knowledge required to investigate various issues.
Department of Mechanical Science and Engineering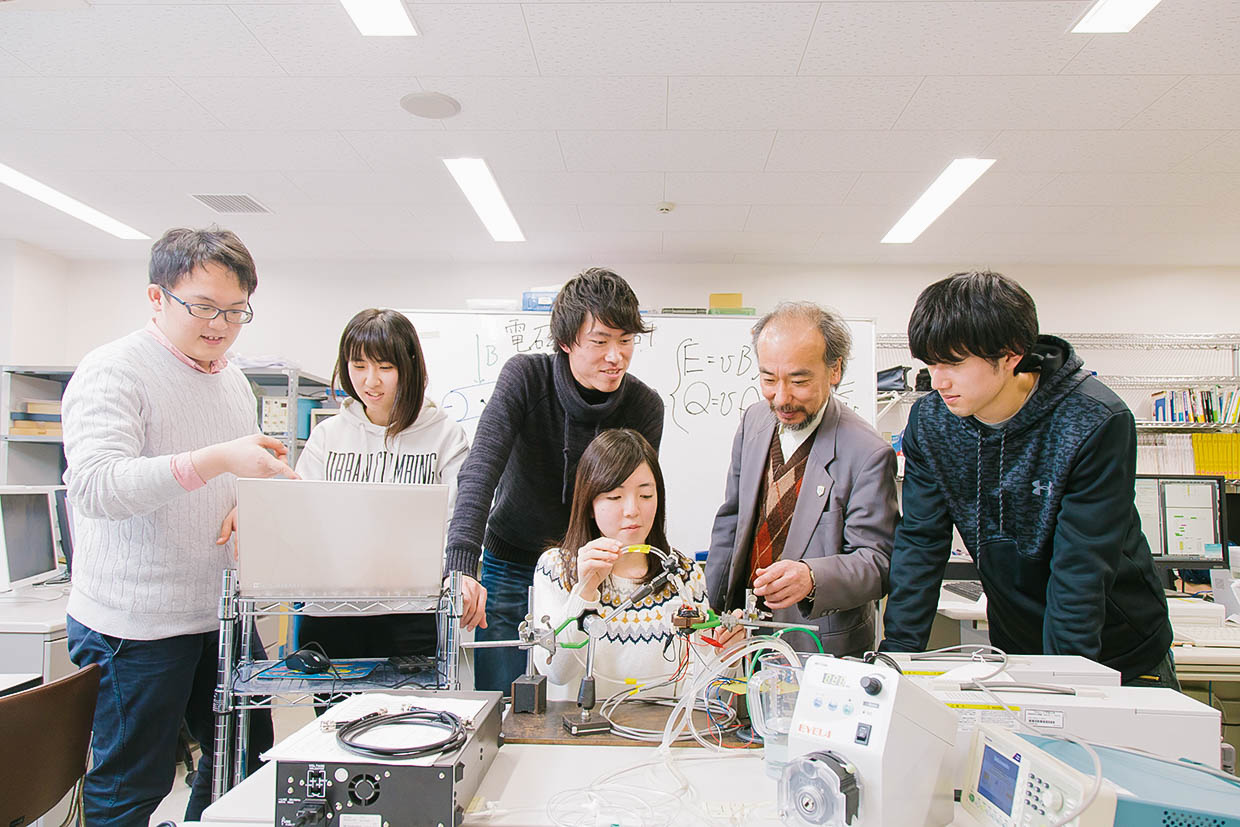 Applying basic math, physics and other academic skills along with basic engineering expertise, students acquire the ability to solve social and engineering issues on a global scale. We also undertake joint industry-academia research, forming teams to find solutions for research topics that companies provide.